Payment
WAYFORPAY

1. You can use your Visa or MasterCard for pay on our we site. Just select payment method Wayforpay, and press confirm order after that you will be redirected to the safe SSL 256-bit encryption payment merchant service.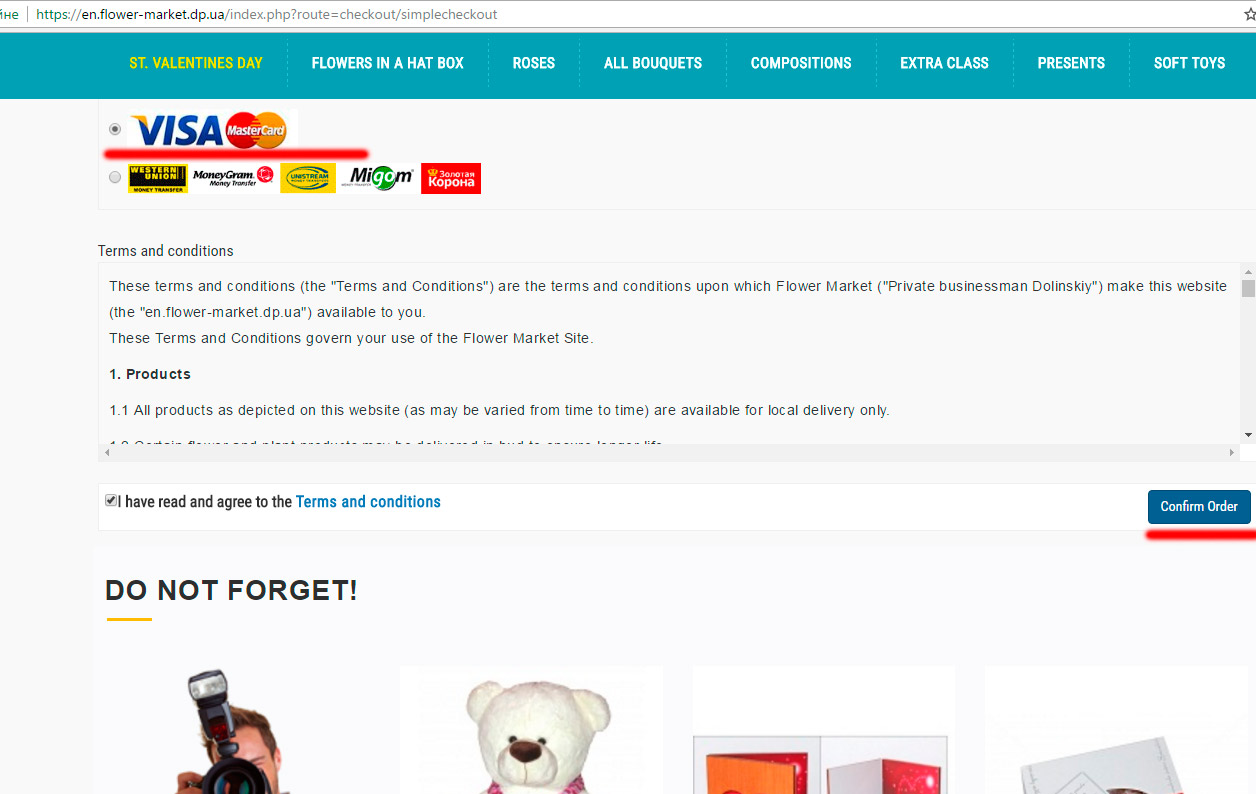 Some of the bank's from US & Canada customers may be need addition confirmation to your bank manager, because our country suddenly stay as risk and fraud operations and transactions...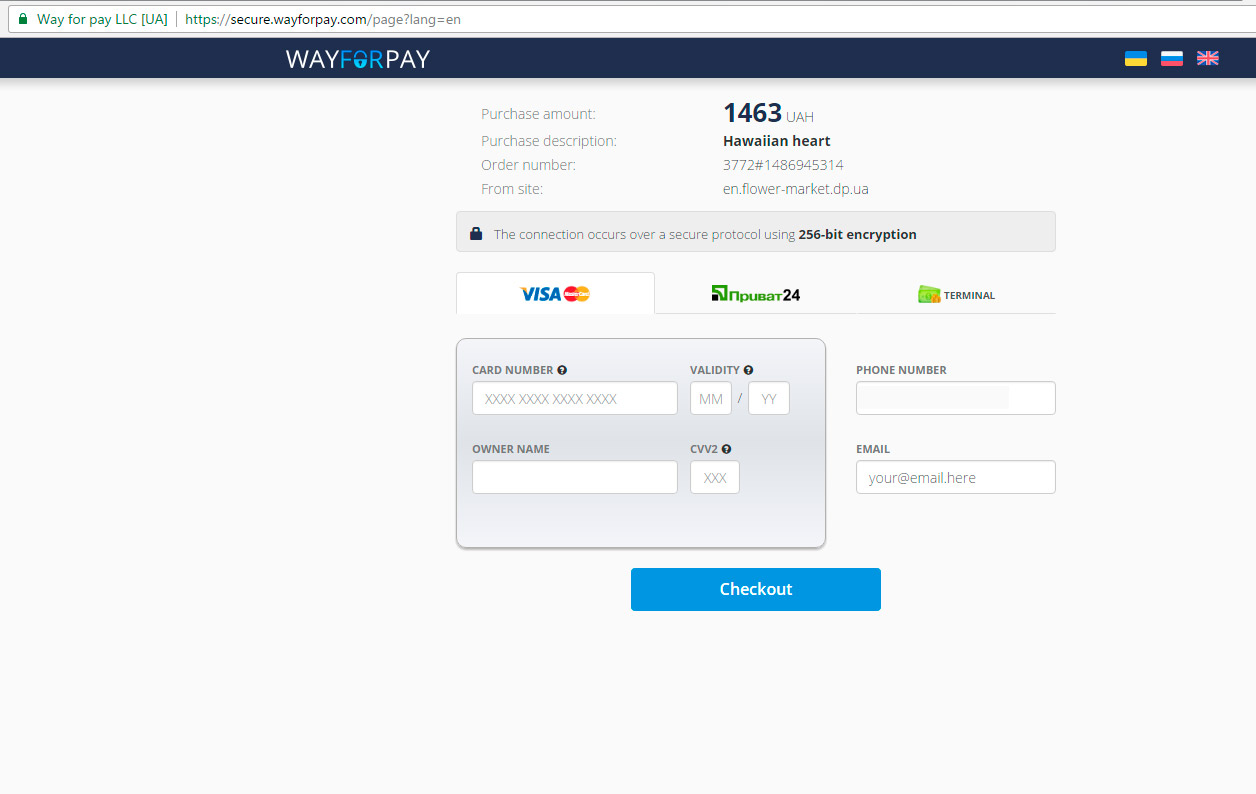 We will confirm your order after checking (usually from 3 up to 15 minutes)
Also you can use alternative method (money transfer)

For USA, Canada, EU we reccomend Western Union if you have any trouble with LiqPay system
westernunion.com
Money transfer to:
Dolinskaya Lydmila
City of destination: UKRAINE, DNEPROPETROVSK.